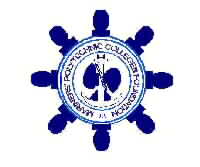 Mariners' Polytechnic Colleges Foundation
Rawis,
Legazpi City
Albay
4500
Philippines
Tel: +63-052-820-5072
Fax: +63-052-482-0047
MARINERS' LEGAZPI
We educate, we train, and we employ.
THE STANDARS OF TRAINING, CERTIFICATION and WATCHKEEPING
Disaster at sea is an ever-present threat to ships and seafarers. Statistics revealed that worldwide, an average of 200 ships and hundreds of lives are lost every year as a consequence of sea disasters. They are either caused by natural calamities or brought about by negligence and dearth of knowledge and skills by seafarers manning the ships.

Safety is therefore the topmost concern of seafarers, personnel and individuals involved in the maritime industry. The Standard Training Certification and Watchkeeping (STCW) is a course that provides the seafarers with the basic standard of safety procedures to be applied aboard domestic and overseas vessels. As a principle of safety and quality maritime training promotes, Cleaner Seas and Safer Ships, the MPCF System offers Basic Safety Course (BSC) which cover the following aspects:

1) Personal Survival Technique

Designed to teach the principles of survival techniques incorporating the teachings on boat handling and procedures on the use of equipment and abandonment of ship.

2) Medical Emergency

Deals with the First-Aid-At-Sea which includes the study of medicines and their uses: bandaging techniques and treatment of sickness and accidents. With the emergence of the Basic Safety Course (BSC), the Mariners' System being a conglomeration of educational institutions do not just aim for global competitiveness, but aspires to continously supply domestic and overseas merchant marine fleet with highly competitive seafarers, who can ensure safety of life and property on the high seas and in ports.

To translate theories into pratical hands-on training, the MPCF provides state-of-the-art facilities like the swimming pools, smoke chamber, bridge simulator and engine simulator among others. These are but some of the services provided in the institutions' training centers.

3) Deck Watchkeeping Course

Deals with deck operations like piloting, maritime communication, shipboard organization, hands-on at the deck and maintenance of watch.

4) Engine Watchkeeping

It covers lessons on the uses and maintenance of ship machineries, including its pressure, temperature and operations and maintenance of watch.

5) Basic Fire-Fighting

Concerns with the study of the elements of fire; equipment and safety measures and fire prevention that should be observed. It also constitutes the actual fire fighting procedures.



Next: VARIOUS OFFICES AND LINKAGES
[HOME]
[MARINERS' LEGAZPI]
[EMAIL ADDRESS]
[CONTACT INFO]