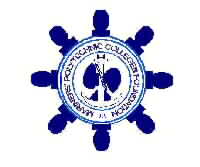 Mariners' Polytechnic Colleges Foundation
Rawis,
Legazpi City
Albay
4500
Philippines
Tel: +63-052-820-5072
Fax: +63-052-482-0047
<
MARINERS' LEGAZPI
We educate, we train, and we employ.
VARIOUS OFFICES AND LINKAGES

The MARINERS' SYSTEM endeavors to carry out the philosophy and objectives of maritime education. Aside from the leadership of the administration and management, competent corps of professors and disciplined cadets, the institution maintains various offices and establishes linkages here and abroad in adherence to maritime global competitiveness.


THE OFFICE FOR APPRENTICESHIP AND EMPLOYMENT ASSISTANCE

The management assists the students and graduates of the school on their on-the-job-training/practicum, apprenticeship and job placement opportunities through the Office for Apprenticeship and Employment Assistance (OAEA). The OAEA was established in 1988 to respond to the commitment of the institution to promote immediate employment for both maritime and non maritime students/graduates. The office seeks possible placement for the graduates along their specific areas of specialization. They are better served by the office in terms of assistance extended in processing essential documents and requirements needed in their job. This assistance is in line with the MPCF System's mission, FROM ENROLMENT TO EMPLOYMENT.

THE UNLAD SHIP MANNING AND MANAGEMENT CORPORATION

The UNLAD Ship Manning and Management based in Metro Manila is a sister shipping company of the school that deploys qualified students and graduates for domestic and overseas employement. To augment its being a manning corporation, it has an array of linkages and principals to meet the growing demands of the shipping industry.

The OFFICE for RESEARCH and EXTENSION SERVICES

The Mariners' System pushes the frontiers of knowledge through researches and sustains activities towards social commitment through extension services or outreach programs. The office looks into future studies for the betterment of the academe it serves and also the environment where it belongs. Part of its extension program is the prevention of marine enviromental pollution (MARPOL)

In line with the information technology which embraces computerization, the office is now linked with the INTERNET to bolster its services and be at par with other international research and extension institutions.

The MPC/MPCF (MARINERS' SYSTEM) ALUMNI ASSOCIATION

The System's alumni/alumnae are ambassadors of goodwill. The association strengthens the ideals of their alma mater and serves as instruments towards the realization of its objectives contributory to its growth and success. The association monitors the status and updates of the graduates.


Next: OTHER LINKAGES AND AFFILIATIONS
[HOME]
[MARINERS' LEGAZPI]
[EMAIL ADDRESS]
[CONTACT INFO]