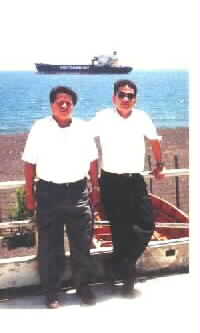 The Administration
The governance of the Mariners' System is vested upon the Board of Trustees headed by the Chairperson. The Administration manages the operation of the institution together with its key officials like the President, Asst. President, Exec. Vice-President, Vice President for Academic
Affairs, Vice President for Finance, Vice President for Planning and Development, Vice President
for External Affairs and the Technical Consultant. Significantly, the joint Efforts of the Board of Trustees, school officials, teaching and non-teaching staff uphold their commitment of producing
quality graduates that can propel the development of maritime industry.

The Faculty and Staff
The teaching force of the Mariners' System is one of the pillars towards a quality educational institution. Maritime and nonmaritime teaching staff trained on navigation, seamanship, marine engineering, maritime skills, mathematics subjects, effective communication among others compose the bulk of the faculty members of the school. They are master mariner, deck officers, engine officers, engineers of various disciplines and specialization and the like.
The academic affairs office conducts faculty seminar-workshops and other upgrading
schemes like the FAPE scholarship program and National Maritime Polytechnic Enhancement Courses for maritime programs. Dynamism and dedication of the members of the MPCF community and its support services, facilities and equipment redound to producing highly competitive graduates of international standards.