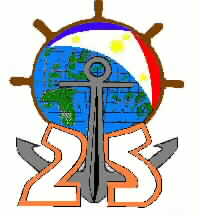 VISION
To develop academic excellence in maritime education and training through a dynamic and responsive curricula, training and research programs, well-equipped training vessels as well as library and laboratory facilities to produce quality, socially-responsible and internationally competitive graduates in the service of the country's maritime needs and the world.
To produce top-calibre young men and women, the TOTAL MARINER who are proud products of the institution's wholistic approach at education and development and who excel in their chosen profession not only for their individual growth but for the seafaring industry and the nation.
MISSION
To develop the TOTAL MARINER who is not only theoritically trained in meeting international maritime standards but socially responsible and culturally-attuned to his/her environment as well.
To develop a dynamic and responsive maritime institution producing quality-trained, competitive and well-rounded individuals to become future leaders,officers, and crews in the service of the maritime needs of the nation and the world.
To serve as a prime source of maritime researches and studies that shall contribute to the advancement and sustainable development of the maritime and shipping sectors.
GOALS AND OBJECTIVES
To develop a dynamic and responsive academic curricula, acquire extensive library and laboratory facilities and training vessels for quality skills training and education;
To maintain an excellent pool of maritime instructors and trainors through continually developing upgrading programs;
To develop a center for comprehensive maritime research and extension service programs;
To set an international standard of excellence in maritime training through development of maritime technology to meet the expanding demands of domestic and international shipping performance rating requirements;
To produce the TOTAL MARINER as a seafarer, officer, crew, community leader and model citizen in the service of the nation and the world.